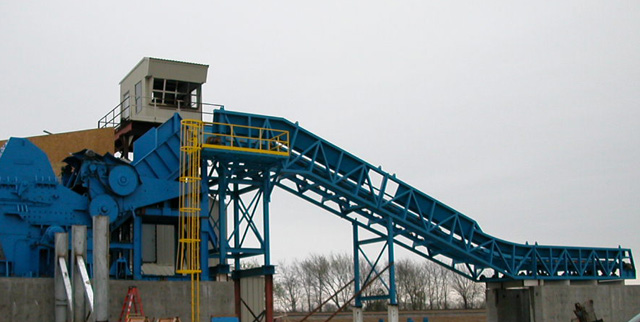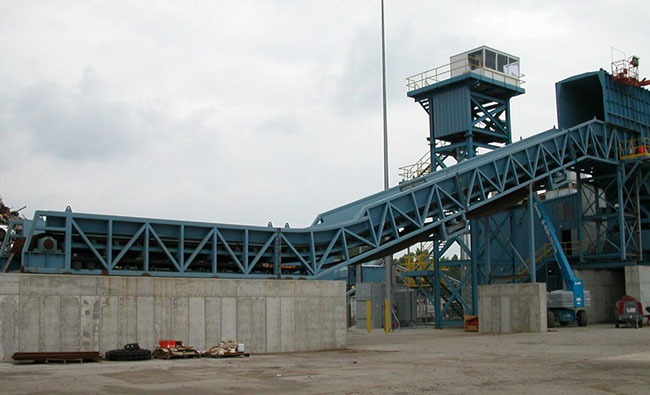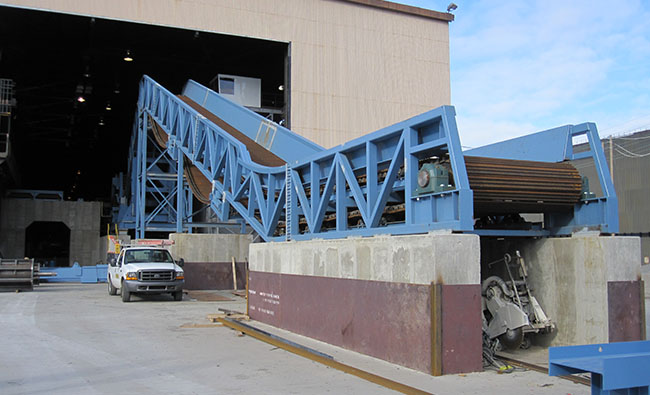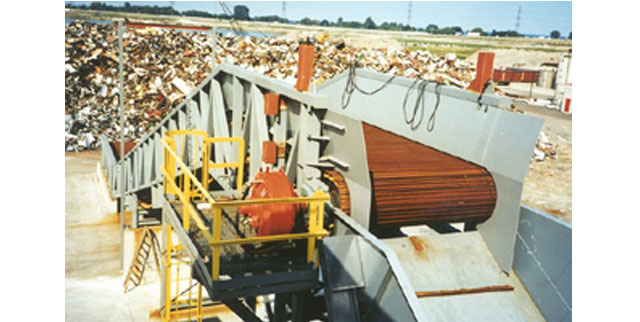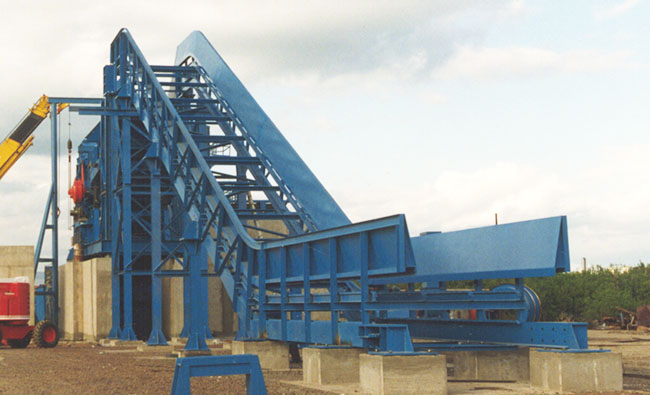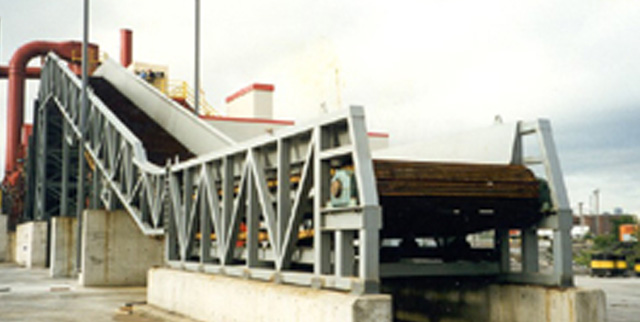 INFEED CONVEYOR
Infeed Conveyors are vital to process a continual flow of typical scrap feedstock, without leaving voids; which result in lost production, cyclic shock loads, and shrapnel discharge. Heavy Duty is the key, as they must be able to handle serious abuse from heavy handed, inaccurate crane operators.
Technical Design Features:
• Tubular Steel Lattice Frame. Strong & Clean.
• Support Structures, Head shaft Access Platform & ladder.
• Caterpillar Style D-4 Hardware (Rollers, Chain, fasteners).
• Triple Grouser, Alloy Track Shoes.
• Full length Tapered Side Skirts.
• Bolt-In AR Impact Plates in Load Section
• Return Belt Carriage Assemblies- steerable with guide rollers.
• Matching Head & Tail Shaft diameters
• Heavy Duty Pillow Block bearings
• Segmented Bolt-on Sprockets with Keyed Hubs.
• Impact Discs on Tail Shaft for Track Shoe protection.
• Splined Head Shaft for Bosch Rexroth Hydraulic Motors.
• Bosch Rexroth Hydraulic Power Units. Variable speed & reversible.
• Transition Skirts to shredder.
Options: Tramp Head shaft chute, Load section covers, Electric Drive, Head Shaft Cover, and Shrapnel Flap.